Best Romantic Dinner Restaurant in Istanbul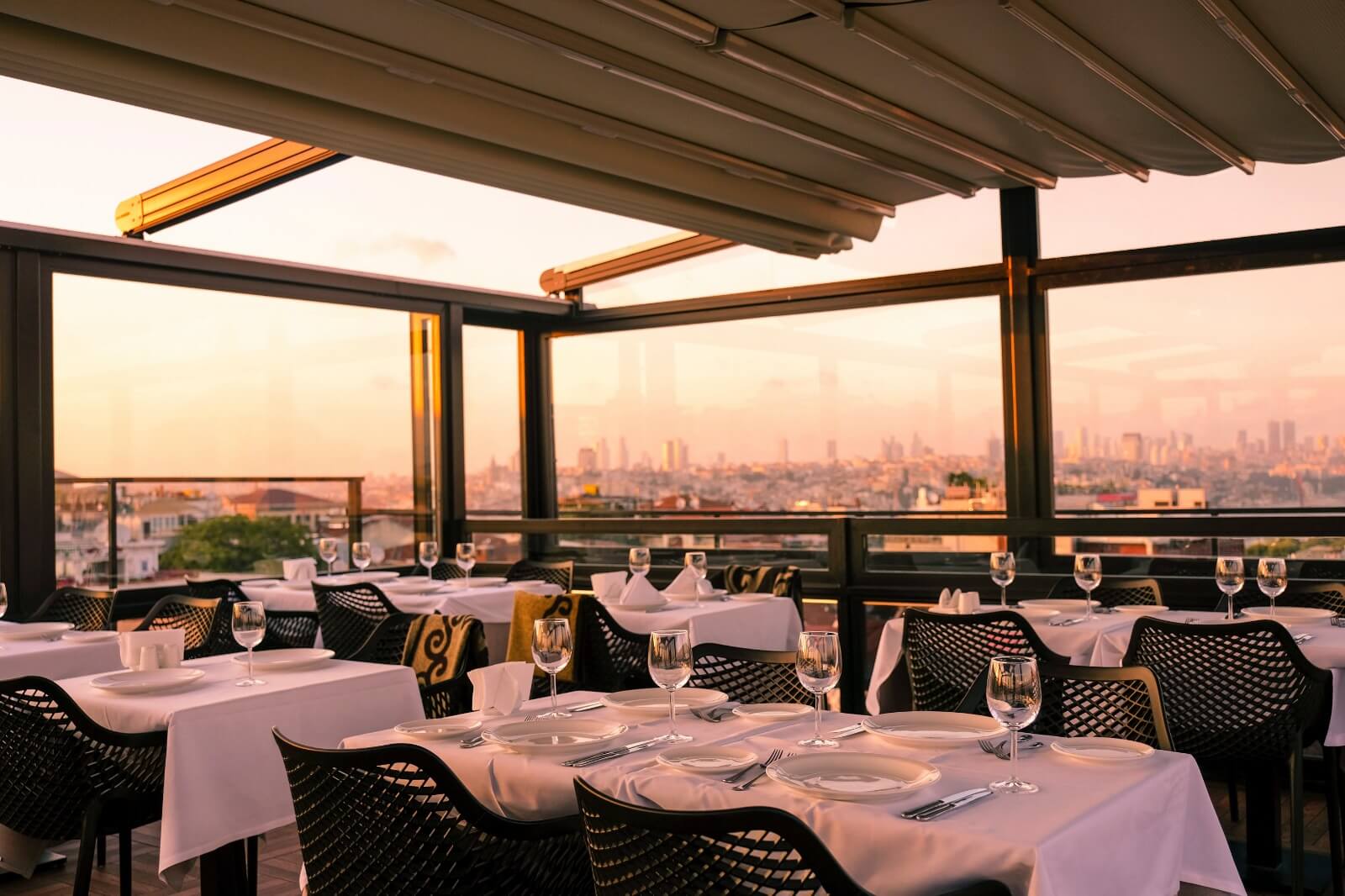 First date, wedding anniversary, valentine's day, birthday, or any other special day. You may be looking for a good restaurant for a romantic dinner. It doesn't matter for all those special days or for a purely romantic evening. The right restaurant you are looking for will be Deraliye Terrace Restaurant, which hosts a wonderful view of Istanbul.
When looking for restaurants to go with your love, make sure you consider the menu, location, music, and view. You want to create the perfect setting for a romantic date. For this, you want to choose one of the restaurants with the best view in Istanbul.
When you choose a good restaurant, you are not only satisfied with the taste of the food. All your satisfaction will be doubled in a restaurant with a view. For this reason, you should be absolutely careful when choosing the best romantic restaurant in Istanbul.
Deraliye Terrace Restaurant: Best Romantic Istanbul Restaurant
You know that Istanbul offers many options for those who want to spend a romantic evening. Choosing the best restaurant for you among hundreds of restaurants is a challenging process. We can recommend you Deraliye Terrace Restaurant in this regard.
Located in Sultanahmet, Deraliye Terrace is the best restaurant in Istanbul for a romantic dinner. It is the most popular terrace restaurant in Sultanahmet with its Bosphorus view and city view.
You will be welcomed with a rich menu at Deraliye Terrace, which is the best restaurant you will want to go to with your darling. Fresh fish dishes, recipes unique to Mediterranean cuisine, and delicious drinks... In Deraliye Terrace, you can fill your stomach with delicious meals accompanied by a romantic atmosphere.
The view of Hagia Sophia and the Blue Mosque and the accompanying magnificent view of the Bosphorus. Sultanahmet is like the heart of Istanbul. It has hosted many civilizations. You will be looking at this history at your table on the terrace.
You will not forget your dinner experience at Deraliye Terrace. We are waiting for you at Deraliye Terrace Restaurant for your romantic Istanbul restaurant preference where you can go with your lover. We are sure that you will leave satisfied with our meals, view, service and this romantic evening.
Deraliye Terrace Restaurant contact information:
Address: Ticarethane Sok. No: 13 Sultanahmet/Istanbul
Tel: +90 212 514 39 16
E-mail: [email protected]