Deraliye Terrace: The Crown Jewel of Sultanahmet Dining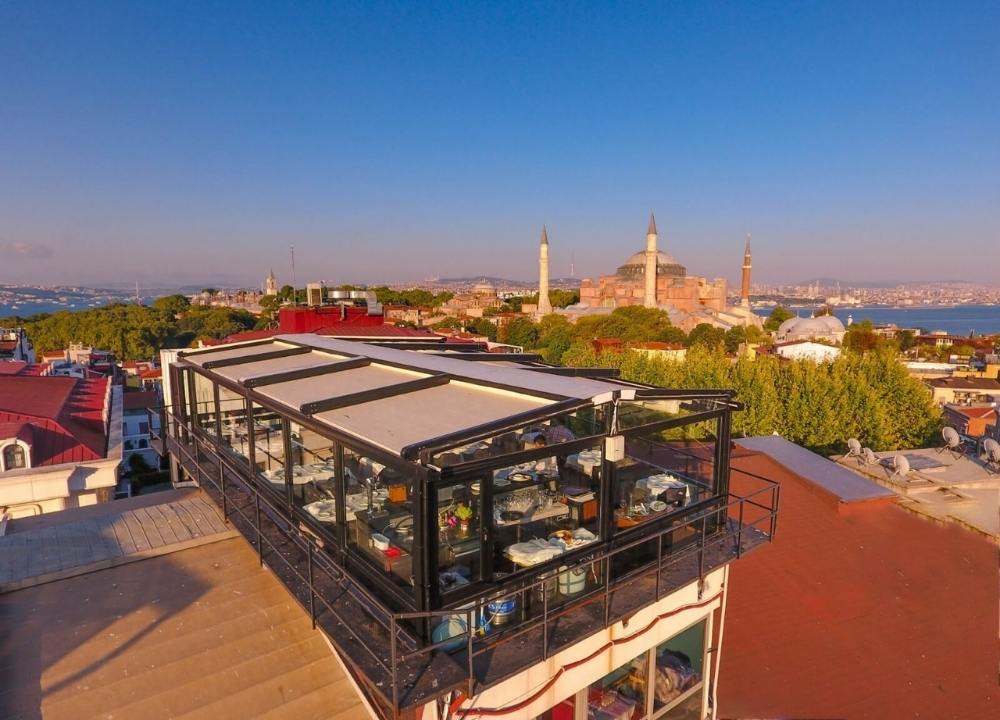 Istanbul is a city known worldwide for its historical monuments and charming streets. The Sultanahmet district is at the heart of this historical heritage. Here, world-famous buildings, such as the stunning silhouette of Hagia Sophia and the splendor of Topkapi Palace, merge with narrow streets bearing the traces of the past.
Hidden within this historic fabric is a special place called Deraliye Terrace. The restaurant blends the historical atmosphere of Sultanahmet with modern flavors, offering visitors a unique dining experience. Deraliye Terrace welcomes its guests with its dazzling view and unique menu.
In this article, we will discover why Deraliye Terrace is one of the most exclusive dining venues in Sultanahmet. The historical and cultural context of the restaurant, the flavors and the warm atmosphere make it more than just a dining venue.
Location and Atmosphere of Deraliye Terrace
Deraliye Terrace is located in the heart of Sultanahmet, right next to historical sites such as Hagia Sophia and Topkapi Palace. This unique location gives the restaurant both a historical flavor and a modern touch. From the terrace, you can enjoy breathtaking views of Istanbul and feel the refreshing breeze of the Bosphorus.
Menu and Flavors
The restaurant's menu combines the most exquisite flavors of traditional Turkish cuisine with a modern presentation. Inspired by the Ottoman Empire, the dishes appeal to both your eyes and taste buds. Dishes prepared with seasonal ingredients guarantee fresh and authentic flavors.
Special Dining Experience
Deraliye Terrace is the ideal venue for special occasions and romantic dinners. The charming atmosphere of the terrace helps you create unforgettable moments. In addition, the restaurant's professional team offers specialized services to meet the expectations of every visitor.
Booking and Visiting Tips
Deraliye Terrace is a popular place, so advance reservations are recommended, especially for dinners. Tables with the best views of the restaurant can fill up quickly. It is also worth keeping an eye on the restaurant's website for special events and seasonal offers.
You can use this link for reservation.
Deraliye Terrace offers one of the best dining experiences in Sultanahmet. With an atmosphere that blends the historic and modern, delicious food and location, it will be an unforgettable part of your visit to Istanbul. This unique restaurant is a must experience for both local and international visitors.