Exploring the Majestic Panorama of Sultanahmet Square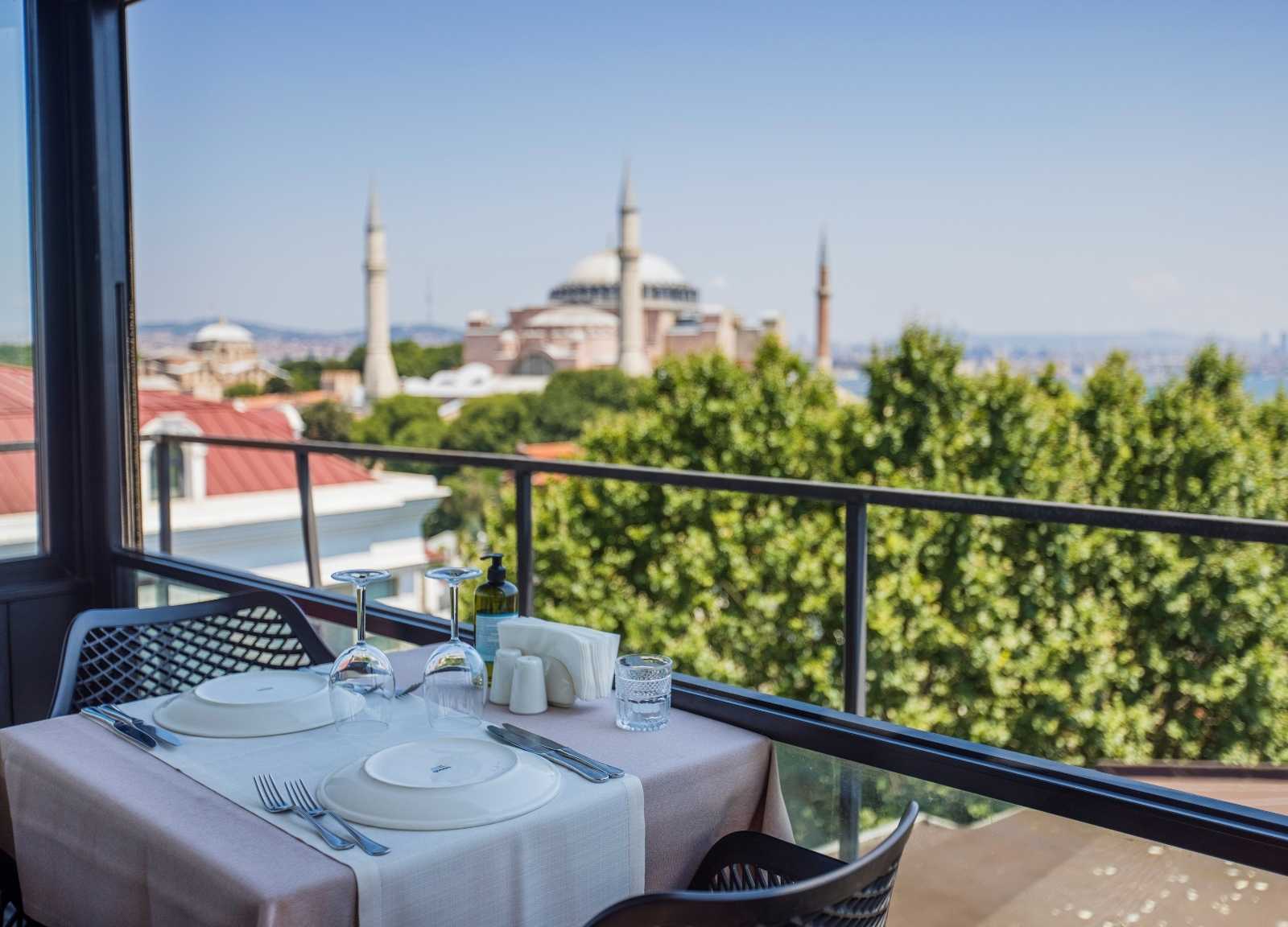 Perched atop the Sura Design Hotel in Istanbul's historical Sultanahmet district, the Deraliye Terrace Restaurant offers more than just a meal. Here, locals and tourists alike indulge in an extraordinary dining experience that marries world-class gastronomy with an unmatched panoramic vista.
At the heart of Deraliye Terrace is Master Chef Necati Yılmaz, whose culinary mastery manifests in a menu that showcases the best of traditional Turkish and international cuisines. Every dish is expertly crafted, beautifully presented, and a testament to the chef's commitment to serving exceptional food.
Location: Where History and Dining Converge
The Deraliye Terrace is conveniently situated within walking distance of some of Istanbul's most revered historical sites. As you savour the flavours on your plate, you can feast your eyes on the sweeping views of Sultanahmet Square, where history meets modernity.
Majestic Views of Istanbul
Beyond the delicious cuisine, the true charm of Deraliye Terrace is its mesmerizing panorama. The terrace offers captivating views of significant landmarks such as the Blue Mosque, Hagia Sophia, and Topkapi Palace, all illuminated in the day's changing hues, offering a feast for the eyes as well as the palate.
As night falls, Deraliye Terrace transforms into an intimate haven, an ideal setting for couples seeking a romantic dining experience. With the square bathed in the soft glow of the setting sun and the city's twinkling lights below, the terrace exudes an undeniable air of tranquility and intimacy.
Deraliye Terrace's commitment to providing an unrivalled dining experience has earned it high ratings and favourable comments on global platforms like Google and TripAdvisor. Tourists from around the world flock to our restaurant, drawn by the combination of delicious food and breathtaking views.
An Invitation to a Memorable Dining Experience
Deraliye Terrace offers more than just a meal; it provides a memorable experience that stimulates all the senses. A visit to the terrace unfolds like a beautifully crafted story, filled with spectacular sights, mouth-watering cuisine, and the warm, welcoming spirit of Turkish hospitality. At Deraliye Terrace, we are not merely serving meals; we are creating lasting memories.