Places to Visit in Istanbul in Winter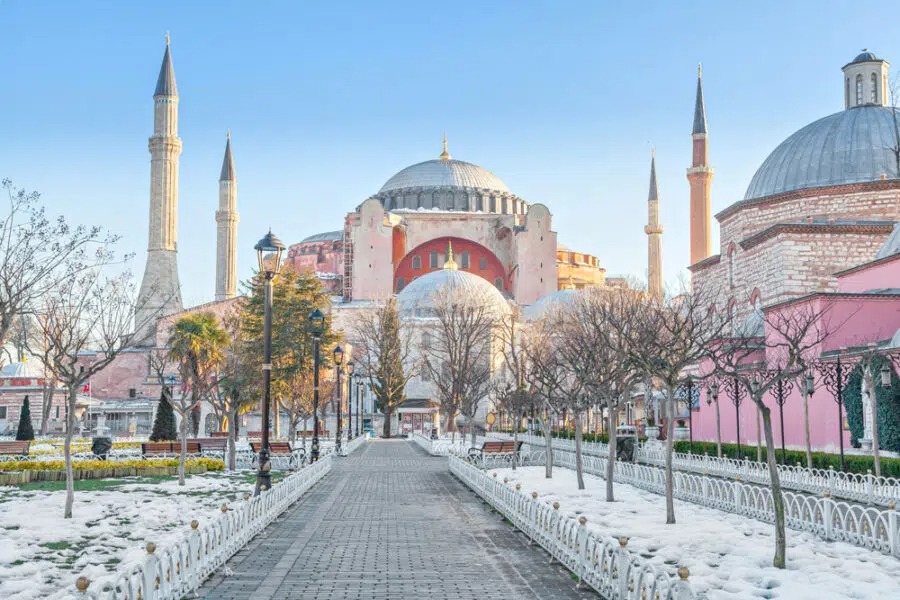 If you haven't visited Istanbul yet, you're missing out. If you've been to Istanbul before and haven't been to Istanbul during the winter months, you've missed a lot.
In Istanbul, Turkey's most magnificent and largest city, the winter months are literally a feast of miracles, beauty, and sometimes a little snow. Of course, the weather will be a little cold, but you can have very pleasant moments by the Bosphorus.
Istanbul has the distinction of being the only city in the world that combines Asia and Europe, where you can see these two continents side by side. Istanbul has seen many sieges and wars in both the Byzantine and Ottoman periods before reaching its modern state.
History, culture, food, shopping, entertainment, and nightlife… You will find all of these and more in this beautiful city.
If you are planning to travel to Istanbul this winter, let's see what awaits you in Istanbul in winter. And let's explore a few tips to help you have the best time possible.
What awaits us in Istanbul in Winter?
Winter is definitely the best time to visit Istanbul. Although Istanbul does not cook from the heat, the summer months are hot enough and make the weather feel much hotter due to the crowd. You can explore Istanbul much more comfortably during the winter months. It is certain that the city will be busy again, but we can promise that you can travel and explore the beautiful parts of Istanbul without sweating!
Some days in the winter season, it snows in Istanbul. It used to snow a lot in Istanbul in the old days, but now it doesn't snow in Istanbul like it used to. But it rains a lot. Because Istanbul is a coastal city, often cloudy weather can be expected. However, this does not prevent you from coming to Istanbul. Of course, there are beautiful sunny days and even if it rains, this charm of Istanbul will make you forget to use an umbrella!
There's something truly special about warming up and walking around the stunning views of the city. Grab a cup of coffee and go for a walk on the coast of Istanbul.
Is Istanbul really that crowded? The answer to this question would undoubtedly be yes. Istanbul is known for being super busy and its traffic is always heavy. If you are going to Istiklal Street in Taksim, you will see a huge crowd at all hours of the day! Although places like Sultanahmet, Eminönü, Üsküdar, and Kadıköy tend to calm down after midnight, Beşiktaş is always lively.
Places to Visit in Istanbul in Winter
The weather in Istanbul is milder than in the rest of Europe!
The Winter months are truly the perfect time to explore Istanbul. There is no limit to what to see and do. The only thing you can't do is swim in the sea.
Good weather in Istanbul means a day trip to the Islands, swimming, sitting on the terraces overlooking the Bosphorus, or boating. Without all these activities during the winter months, you will enjoy the museums and historical sites and find enough time to explore them properly.
Important places to visit/discover in Istanbul in winter:
Hagia Sophia
Sultan Ahmet Mosque
Topkapi palace
Gulhane Park
Grand Bazaar
Beyazit Square
Suleymaniye Mosque
Historical Sirkeci Station
Eminonu
Taksim-Istiklal Avenue
Turkish and Islamic Arts Museum (TİEM)
Galata tower
Maiden's Tower
Istanbul Archeology Museum
Basilica Cistern
Hagia Irene Museum