Terrace View in Sultanahmet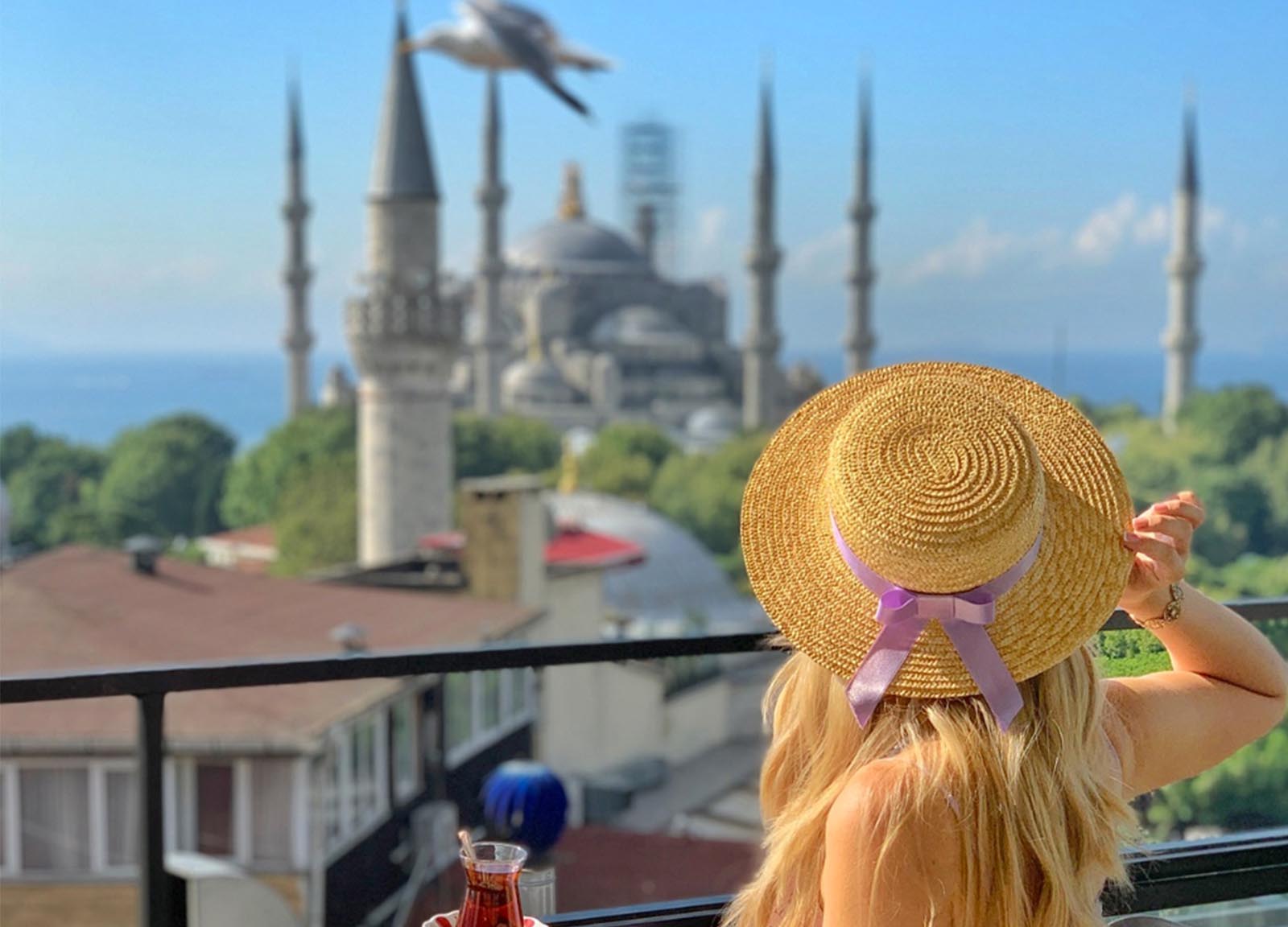 There are many hills, tall buildings, and balconies where you can watch Istanbul and its unique view.
Another Istanbul when viewed from Camlica, different from Süleymaniye, other than Sarıyer, other than Fatih... What an imposing Hagia Sophia when viewed from Üsküdar. What a beautiful Haydarpaşa Train Station when you see it from Sultanahmet.
Istanbul has a fascinating cityscape. It will be a great loss for you to leave the city without watching and photographing this view.
Terrace View in the Historic Peninsula
In addition to all these, especially the terrace restaurants in the Historical Peninsula are excellent places for the view of Istanbul. With a decision taken two years ago, the buildings in Sultanahmet were allowed to operate terraces. Those who want to see a unique view in this region called historical Istanbul flock to these terraces. Istanbul looks much more enjoyable when viewed from these terraces.
Sultanahmet Square has a history of thousands of years. This is the biggest and oldest attraction center of Istanbul. Where the Bosphorus begins. The place where the continents of Europe and Asia meet. There are many geographical features such as these. All these features are what make the Sultanahmet area unique and magnificent.
In addition to its geographical features, Sultanahmet is also unique with its rich culture. Byzantine artifacts are still standing... These artifacts have a history of thousands of years. Ottoman artifacts, which owned the city after Byzantium, are still alive. These are all works that can be said to be beautiful. Palaces, mosques, fountains, and hundreds of legends...
There are many riches that make Istanbul Istanbul. This city, which is famous all over the world, is a city of culture. Consider the city view along with these riches. Imagine looking at this city of culture from a high terrace. You don't want to miss this opportunity.
In order to watch the view of Istanbul and have a pleasant time, you should definitely evaluate the terraces on the Historical Peninsula. We invite you to Deraliye Terrace Restaurant Sultanahmet to have the best view of the city.
You will have the chance to watch Istanbul while eating delicious food at Deraliye Terrace. A 360-degree panoramic city view will fascinate you. We can guarantee that you will experience unforgettable moments.