Welcoming Summer at Deraliye Terrace Restaurant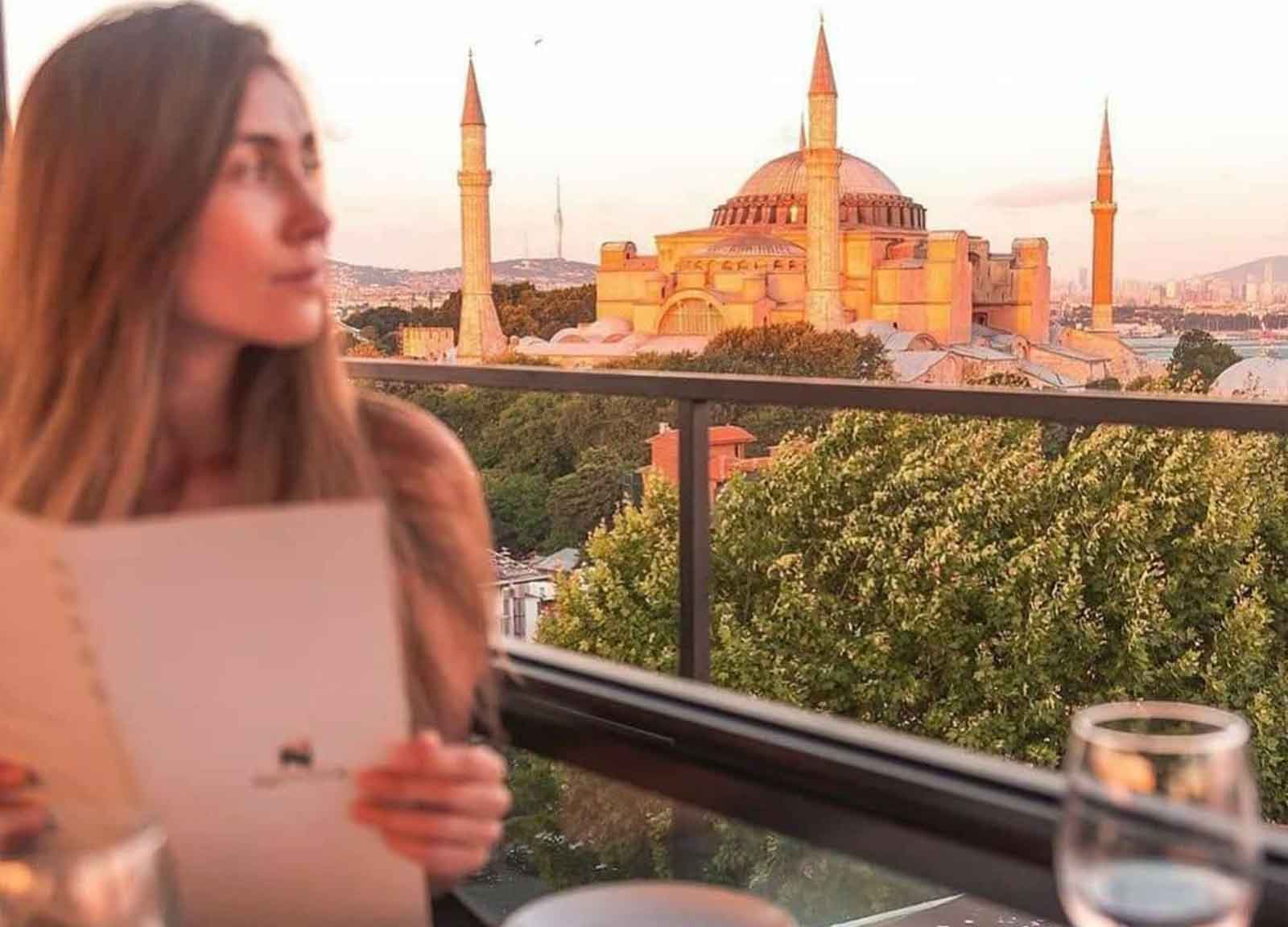 As the blossoms of spring yield to the vibrant sun-kissed days of summer, there is no better place to savor the change of seasons than at Deraliye Terrace Restaurant. This summer, we invite you to experience an extraordinary blend of authentic Turkish cuisine, warm hospitality, and breathtaking views of historic Sultanahmet.
A Feast for the Senses
Perched high above the bustling city streets, Deraliye Terrace Restaurant is a culinary oasis in the heart of Istanbul. From our stunning terrace, guests are treated to panoramic views of Sultanahmet, an iconic district known for its rich history and architectural wonders.
Overlooking the domes and minarets of Sultanahmet, Deraliye Terrace offers more than just a dining experience; it's a feast for all senses. As you indulge in our culinary creations, allow your gaze to wander over the beauty of the cityscape, awash with the warm hues of the summer sun.
Culinary Journey Through Turkish Delights
At Deraliye, we're proud to take you on a gastronomic journey through the rich and diverse tapestry of Turkish cuisine. Our summer menu is a testament to this commitment, highlighting the freshest seasonal ingredients.
This season, anticipate a menu that marries tradition with creativity, featuring classic Turkish dishes reimagined for the contemporary palate. Whether you're tucking into our succulent kebabs or savouring our selection of mezzes, your taste buds are in for a treat.
Refresh and Revive with Our Summer Drinks
No summer feast is complete without an array of refreshing beverages to beat the heat. Our expertly crafted cocktail menu offers a medley of vibrant flavors that perfectly encapsulate the essence of summer. Not to mention, the traditional Turkish teas and coffees that provide the perfect endnote to a delicious meal.
Creating Unforgettable Moments
More than just a meal, we aim to provide an experience that lingers in your memories. Whether it's a romantic dinner under the starlit sky, a family gathering in the warm summer breeze, or a catch-up with friends accompanied by the city's twinkling lights, every moment spent at Deraliye is special.
So, as we bid welcome to the summer, come and immerse yourself in the magic of Deraliye Terrace Restaurant. A summer of delightful dining, enchanting views of Sultanahmet, and cherished memories await you.
We look forward to hosting you soon. Until then, happy summer!