Where to Eat in Istanbul in Summer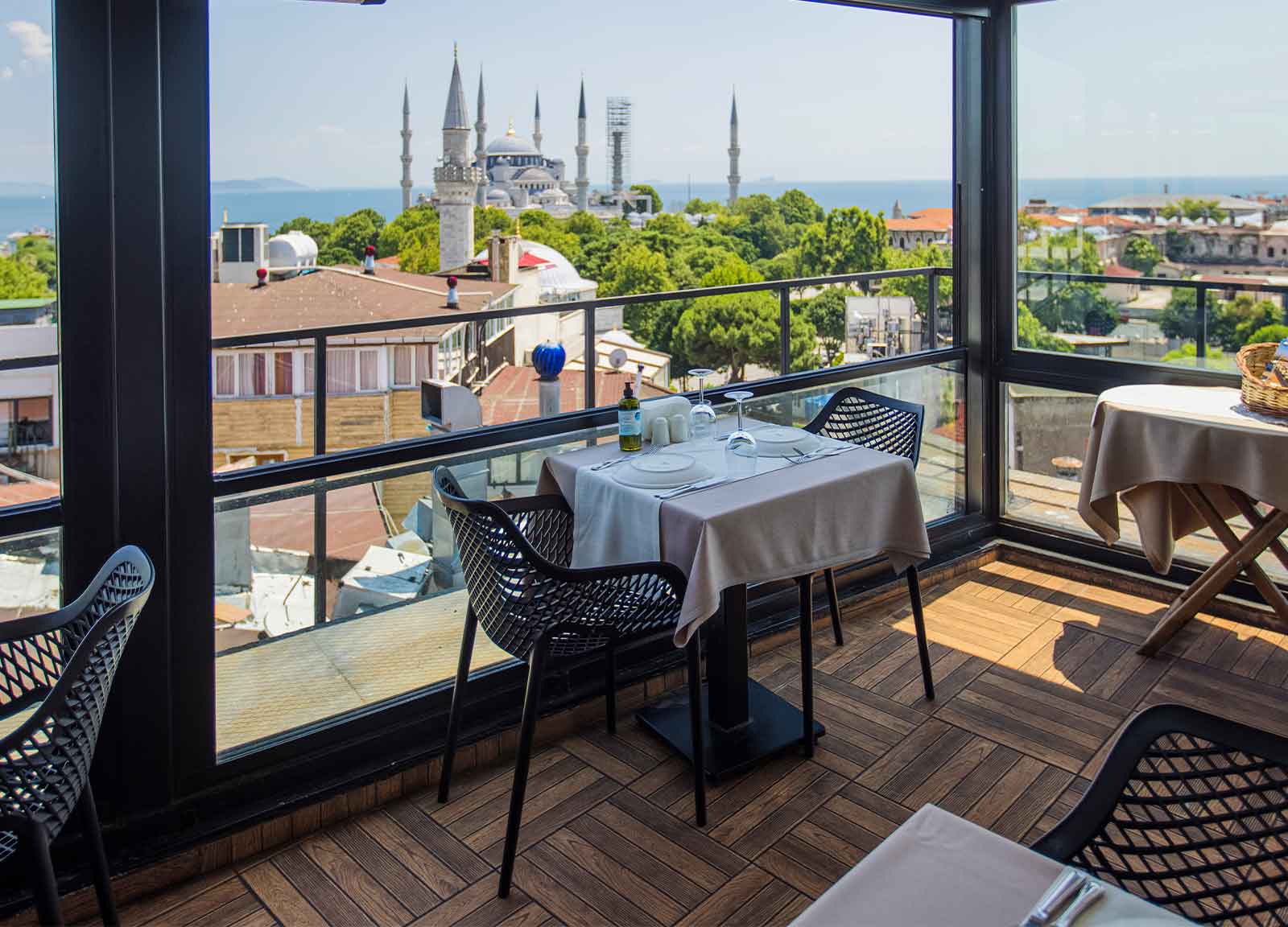 There are many ways to enjoy the summer months in Istanbul. The coolness of the sea on long and hot days, walks by the shore, picnics at promenades, the peaceful atmosphere of groves and parks... The pleasant moments you can spend in Istanbul are countless. However, we would like to offer you a slightly different and memorable experience.
Istanbul is a city that mesmerizes with its scenery and harbors a different story in every corner. Its terraces are one of the most beautiful parts of this story. Istanbul's beautiful terraces are the balconies of the city with their different culinary concepts and magnificent views. You can watch Hagia Sophia from here, you can watch Sultanahmet. You can feed your soul with the Bosphorus or mesmerizing view of the islands. It is even possible to watch the whole of Istanbul from some terraces.
Not to mention the opportunity to enjoy a pleasant conversation accompanied by the cool breeze, accompanied by this wonderful view. If there is a kitchen to accompany this view, all you have to do is sit down and enjoy yourself.
The Magic of Desserts at Deraliye Terrace
Deraliye Terrace's dessert menu includes a wide range of traditional Turkish desserts in different flavors. Our dessert options include classics such as baklava, katmer, soufflé, as well as more modern and different desserts. You can experience dessert with coffee or tea and end a pleasant evening with a sweet ending.
Starting the atmosphere of the terrace with light salads and various appetizers will make the conversation even more enjoyable. After the appetizers, grilled sea bass will be waiting for you. The sea bass is first lightly cooked on the grill, and when the scorch marks start to appear (without exaggerating, of course), it is placed in the oven. In this way, you can get both juicy and grilled tastes at the same time. Whether you squeeze lemon or not is entirely up to you, but don't hesitate to try the natural flavor of the fish.
Spending an evening on a terrace in Istanbul with appetizers and grilled sea bass is sure to be a great experience. Give yourself this pleasure, don't miss this experience!