Discover the Terrace Restaurant Experience at Deraliye Terrace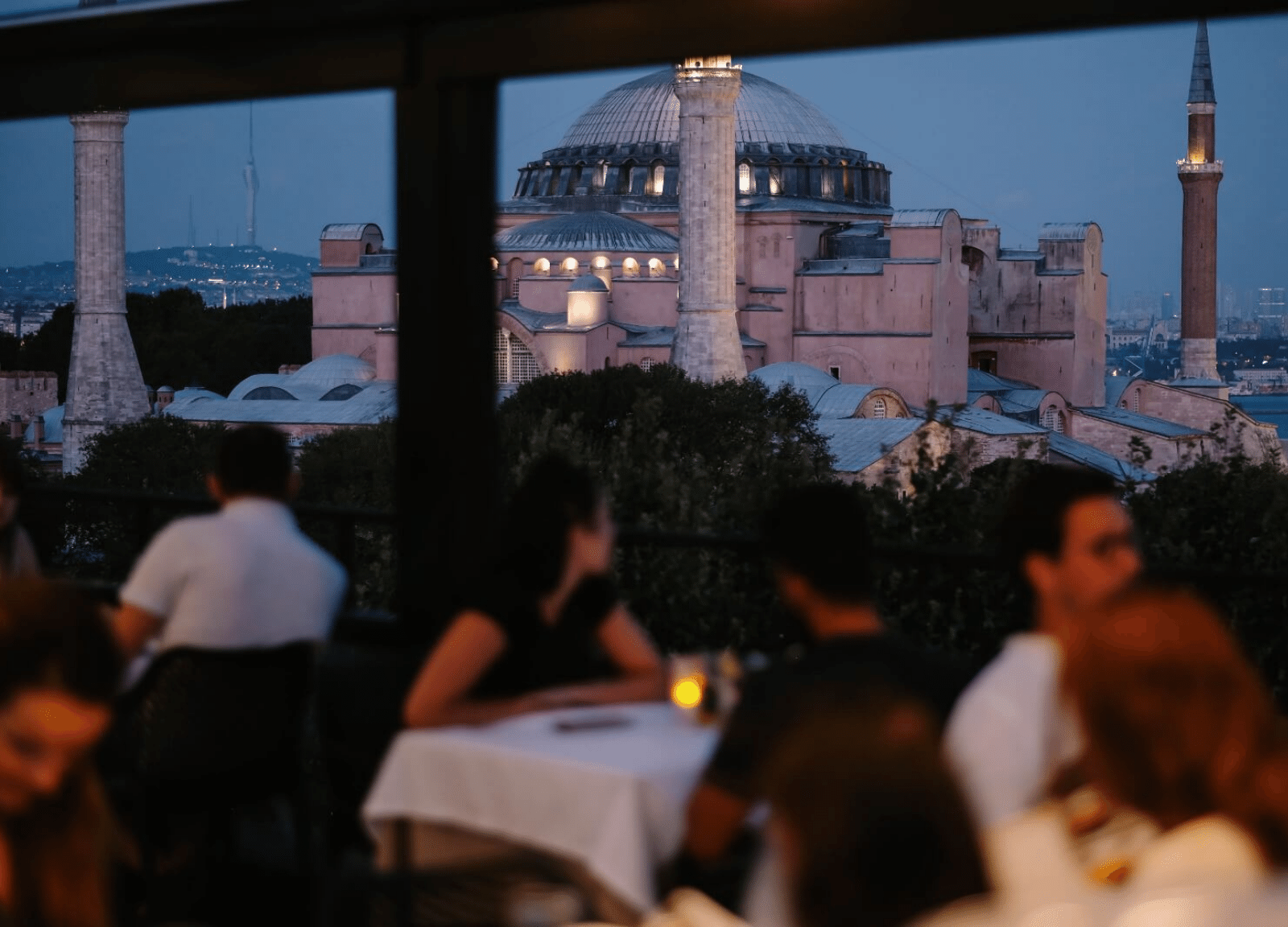 If you are looking for a great place to dine in Istanbul, look no further than the best terrace restaurant in Sultanahmet. This restaurant serves both traditional Turkish and international cuisine with great flavors. Whether you are looking for a romantic dinner or just want to enjoy the city views, this Istanbul restaurant has something for everyone. With the unique terrace restaurant experience, you can take in the views of Istanbul and Sultanahmet while enjoying some of the best dishes from around the world. Come and experience the best terrace restaurant in Sultanahmet now!
Istanbul is a city of incredible flavors and tastes. Sultanahmet, the historic center of Istanbul, is home to some of the best terrace restaurants in the city. These restaurants offer a wide variety of Turkish and international cuisine that will delight your taste buds. From traditional Turkish dishes to international favorites, these terrace restaurants have something for everyone. Whether you are looking for an intimate dinner for two or a large gathering with friends and family, you will find great flavors and atmosphere at these Sultanahmet restaurants. So come discover all that Istanbul has to offer at Deraliye Terrace Restaurant!
Seeing the historical identity of Istanbul with your own eyes from a high place is a priceless experience. It will be a moment you will never forget. The delicious dishes and drinks on the menu will accompany this moment.
Content Suggestion >> Best Istanbul Restaurant
A Perfect Terrace Restaurant Experience
Everything is perfect at Deraliye Terrace. The service, the food, and the atmosphere. Add the magnificent view of Istanbul to this list and everything is complete. With a glass of wine or a cocktail in hand, all you have to do is enjoy it!
We offer excellent service and a great menu while complementing the hustle and bustle of the city with spectacular views of the Bosphorus and Sultanahmet.