The Cultural Center of Istanbul: Sultanahmet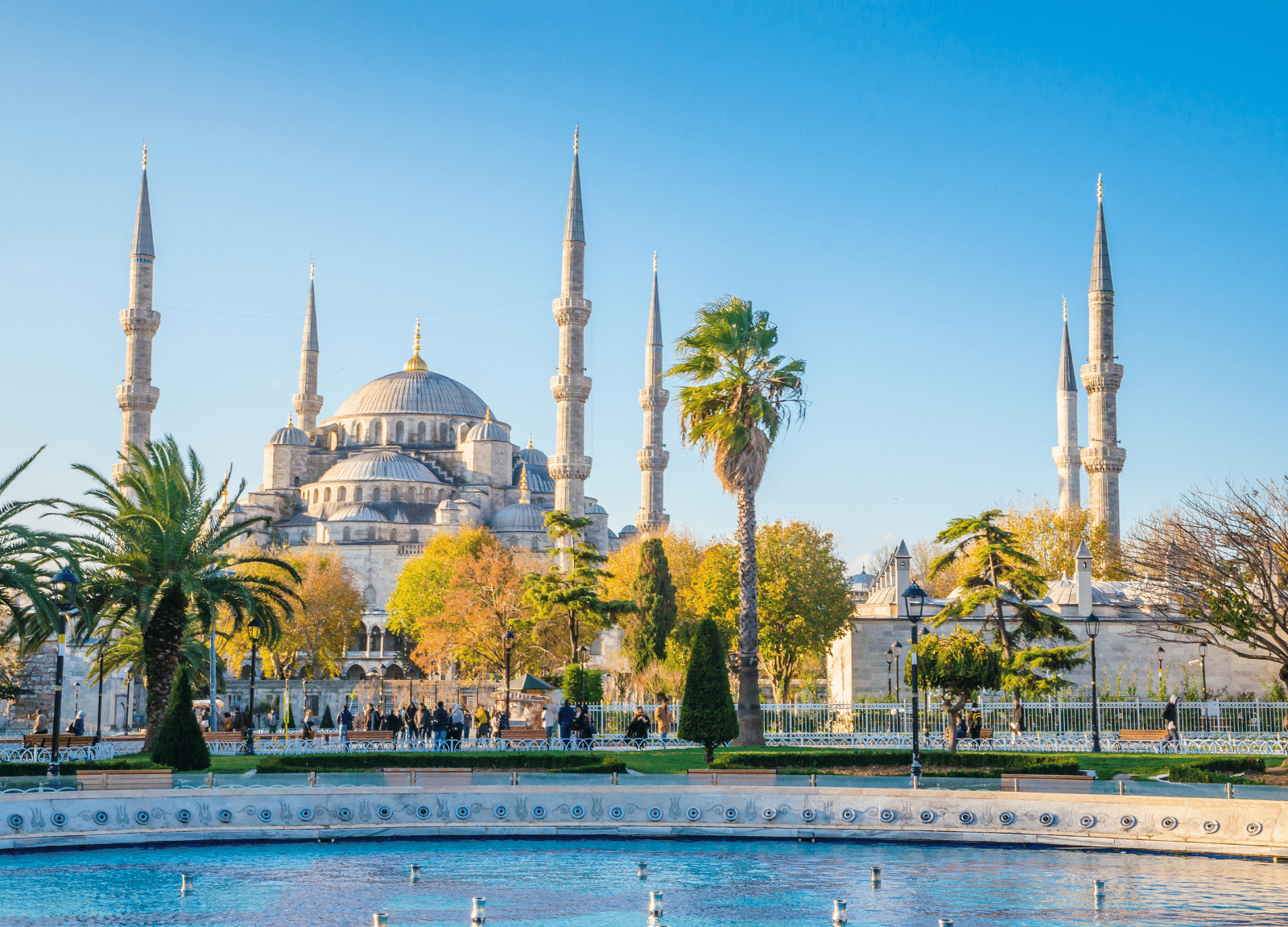 Sultanahmet is a district located in the center of Istanbul and is famous for its historical and cultural richness. This area is one of the most visited areas for local and foreign tourists. Sultanahmet district is considered the old city center of Istanbul and includes important points such as historical buildings, mosques, museums, inns, and bazaars.
Among the most important points of interest are important historical sites such as Hagia Sophia, Blue Mosque, Topkapi Palace, Grand Bazaar, and Istanbul Archaeological Museum. Hagia Sophia is considered the symbol of Istanbul and was built during the Byzantine Empire. It is one of the oldest and largest domed buildings in the world and has a terrace where you can enjoy panoramic views of Istanbul. The Blue Mosque was built during the Ottoman Empire and is one of the most important mosques in Istanbul. The mosque is considered a symbol of Istanbul and is of historical and archaeological importance. Topkapi Palace is considered the capital of the Ottoman Empire and the palace contains important information about the history and culture of the Ottoman Empire. The Grand Bazaar is one of the oldest and most famous bazaars in Istanbul and sells many items such as handicrafts, souvenirs, and delicacies of Turkish cuisine.
The Sultanahmet district is an important tourist area for local and foreign tourists and is ideal for exploring the historical and cultural richness of Istanbul. The buildings in this area are an important resource for understanding the history and culture of Istanbul and are a great choice for a vacation.
Terraces with Sunset Views
The Sultanahmet area is also a popular place to watch the sunset in Istanbul. One of the best places to watch the sunset is Deraliye Terrace Restaurant. While watching the sunset at this wonderful restaurant, you can enjoy the beautiful sights and sounds of Istanbul.
Finally, the Sultanahmet district is a great choice for anyone who wants to visit Istanbul. Famous for its historical and cultural richness, you can explore the history and culture of Istanbul. Moreover, most of the places in the Sultanahmet district can be visited on foot or by bicycle, allowing you to get to know Istanbul better and enjoy your sightseeing.